What is Blockchain Workshop EIN ?
An all day workshop and panel designed for start-ups, students, and professionals;
Compcehensive content and networking opportunities
Expert panel discussions & case studies.
Blockchain Workshop
30 March 2019
From 11AM TO 5PM
@GRID
Why attend?
Experts speakers

Overall understanding of;

Blockchain technology, its use in finance and healthcare

Funding ways for your project

Taxation of cryptocurrency income and loss

An attendance certificate

A nutshell will be provided before the event
Tentative Program
11:00am - 11:20am
Registration & Introduction
11:20am - 12:00pm
"Revenue, Profit and Blockchain - the hype, the hope and the reality."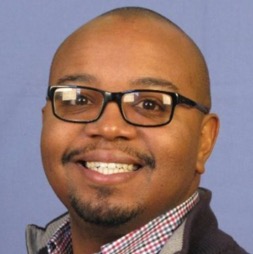 Samson Williams
Emergency & Finance advisor specializing in operations & technology, healthcare and financial services crisis management.
Adjunct Professor : University of New Hampshire School of Law
Blockchain, Cryptocurrencies & Law Program
Principle Consultant: Axes and Eggs
Board Member: Crowdfunding Professional Association
A Scenario-Based Evaluation of the Potentials for Leveraging
Blockchain in the Area of Long-Term and Post-Acute Care
Gunes Koru
Associate Professor Department of Information Systems Healthcare Informatics and Technologies Lab University of Maryland, Baltimore County. He has served as a reviewer for scientific journals, reviewer for scientific conferences, steering committee member for scientific conferences, member of proposal review panels, member of departmental, university, and system-wide committees, board member for governmental agencies, consultant for various organizations.
Jim Clavin
Hilltop's chief technology and compliance officer, leading the development of Hilltop's vision for technologic innovation and translating that vision into strategic priorities and work plans. In this role he strives to solidify Hilltop's standing as a leading data-driven state health policy research organization. He is responsible for developing and carrying out a process for assessing Hilltop's data management needs in consultation with Hilltop senior management, staff, clients, and UMBC administration. Jim also ensures Hilltop's compliance with HIPAA and other regulatory requirements related to data management and security.
12:00pm - 1:00pm
Lunch Break
1:00pm - 1:40pm
Financial Institutes and Blockchain
Olayinka Odeniran
Experienced Chief Compliance Officer and Vice President for a global corporate governance firm, and a Cybersecurity Specialist with background in management and policy.
Co-Founder : Black Women Blockchain Council ("BWBC")
Community Manager : Women in Blockchain International Group
2:00pm - 3:00pm
Legal Approach to Crypto-world and Taxation of Cryptocurrencies Securities and Taxation
Maureen L. Murat
Maureen L. Murat is an attorney and principle in a business consulting firm dedicated to helping local and foreign entrepreneurs and small businesses form business entities, transact business (strategy, planning and problem-solving), and obtain financing via equity crowdfunding and other alternative financing methods.
Adjunct Professor : University of New Hampshire School of Law
Blockchain, Cryptocurrencies & Law Program
Principal: Crowdie Advisors, LLC
3:00pm - 4:00pm
Healthcare and Blockchain
Dr. Jim Kyung-Soo Liew
Revels in pushing the boundaries of financial knowledge and product development both as an academic and FinTech Data Scientist. He has published pioneering research in the intersection of social media big data and financial markets. He currently teaches "Big Data Machine Learning," "Advanced Hedge Fund Strategies," and "Leading Entrepreneurship and Innovation" at the Johns Hopkins Carey Business School.
Owner: SoKat Consulting, LLC
4:00pm - 5:00pm
Fund Raising, Crowdfunding, ICO and STO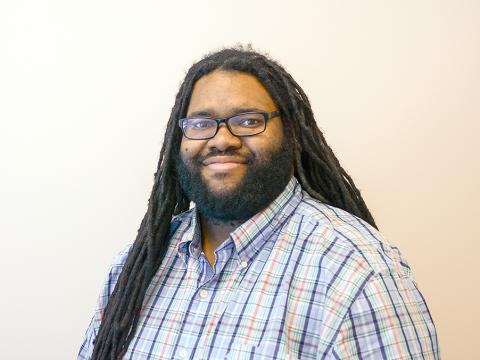 Mckeever (Mac) Conwell
As a Manager for the Builder Fund is to find, make investment decisions on, and help build Maryland-based startups. He will be sharing his experience in his own project and fund-raising process.
Program Manager : TEDCO
Content
Healthcare
Why we need a new technology in healthcare? The most important roles of blockchain in healthcare are data interoperability and security. Rather than a central database, the blockchain record can be distributed and shared across networks, with credentialed users able to add to – but not delete or alter – the transaction log. Transactions are encrypted and must be verified by the network. Better data sharing between healthcare providers means a higher probability of accurate diagnoses, more effective treatments, and the overall increased ability of healthcare organizations to deliver cost-effective care. Blockchain technology can allow various stakeholders in the healthcare value-chain to share access to their networks without compromising data security and integrity, by allowing them to track data provenance as well as any changes made.
Finance
The Blockchain Will Do to the Financial System What the Internet Did to Media Like the internet, this technology is designed to be decentralized, with "layers," where each layer is defined by an interoperable open protocol on top of which companies, as well as individuals, can build products and services. (J oichi Ito) blockchain technology allows multiple parties to have simultaneous access to a constantly updated digital ledger that cannot be altered. Some banks started or working on to use the blockchain technology for the payment systems, identity, clearing and settlement.
Taxation
Learn how to tax your cryptocurrency before tax return.
Bitcoin was a life changer investment tool; up or down. In anyway, you are still a tax payer of the United States. Either you made or you lost, you need to know how to declare your crypto ownership to IRS. Take the advantage and learn how IRS defines your Cryptocurrency and important regulations about cryptocurrencies.
Project Funding
Blockchain technology is a game-changer with the potential to impact the complete landscape of how business is done. ICO and STO. Did you know that you can raise a fund for your project with using blockchain? This knowledge may save your time that you spend with looking for an angel investor. Almost all start-ups have a knowledge about ICO however, very few of them are aware of STOs. If you or your clients are interested in raising fund for a project, you should not miss this event because a professional who has his own project that has been fund with ICO and he will share his experience with you!
Cryptocurrency
Decentralized digital cash system- cryptocurrencies, regardless of their exchange rate, are the separation of money and states. (Erik Voorhees) Cryptocurrencies are entries about token in decentralized consensus-databases. They are called CRYPTOcurrencies because the consensus-keeping process is secured by strong cryptography. Cryptocurrencies are built on cryptography. We will go into the new crypto-world.